As Featured in:
Tell us about your cat
From size and build to health goals and habits, every cat has unique nutritional needs.
Pick your recipes
Select your cat's preferred foods and flavors. If you're unsure, our expert cat nutritionists have made the process simple.
Try first. Commit later.
Within a week, a sampler box is shipped straight to your door. Try everything at home and give your cat a say.
Customize your Smalls
Once you know what your cat likes, you can make changes to your subscription with our on call Cat Concierge team. Skip deliveries or cancel anytime.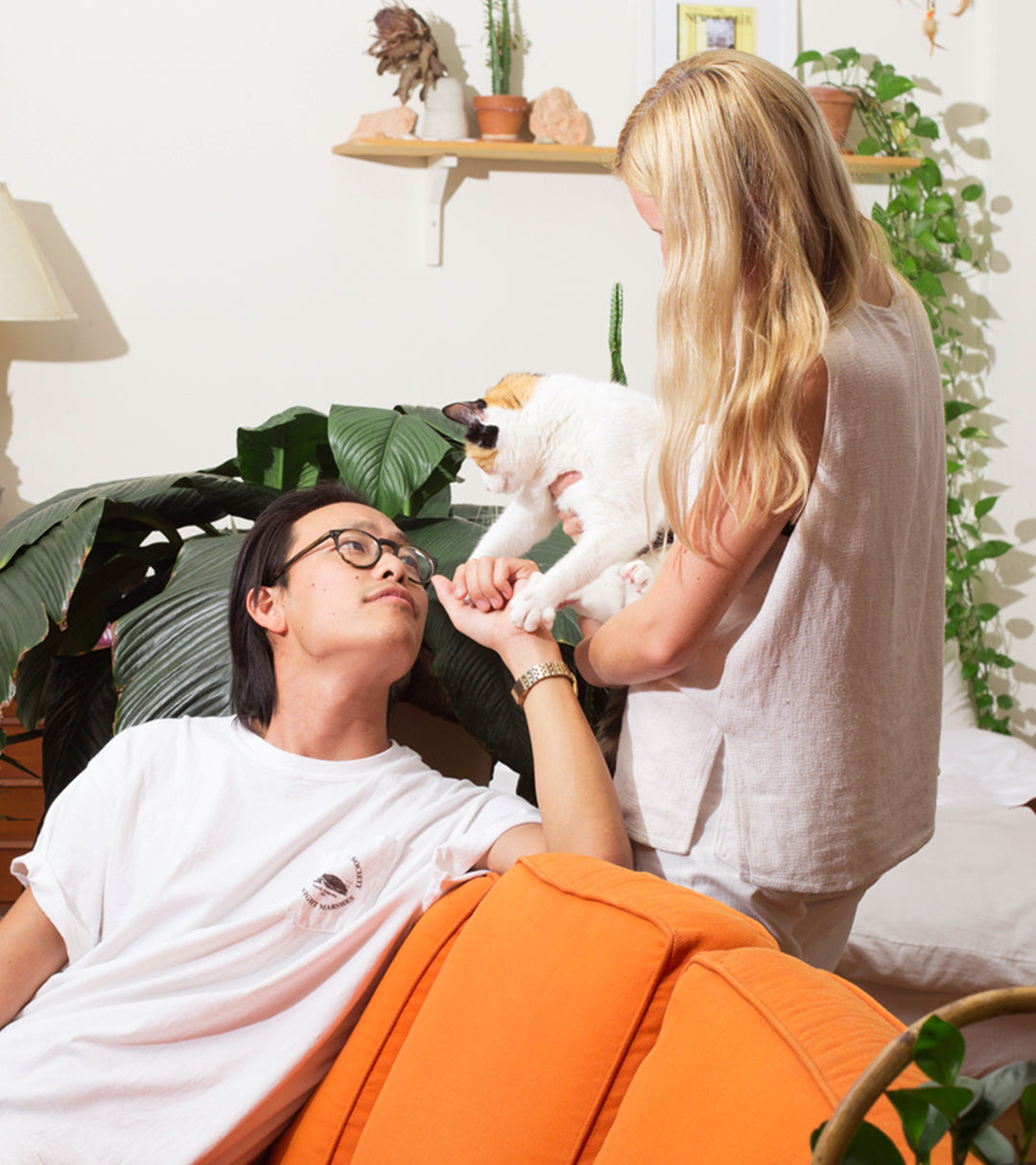 Cat health starts with you.
Cats need a lot more than tasty food. We believe decisions about their health starts with you—the cat parents and cat nutrition experts. Because of you, we listen more, we learn more, and we get closer to what cats actually need AND want.
As obligate carnivores (cats can't metabolize carbohydrates), most of their food should be fresh, high-quality meat proteins.

We only use the best natural ingredients to guarantee quality and safety. If it's not good enough for us humans to eat, it's not good enough for our feline family.

Many cats suffer from chronic kidney and urinary issues later in life, simply because they don't get enough liquid in their diets. Our range of frozen wet food is formulated to provide cats with the moisture they need to not only survive, but thrive.
Benefits
1 MONTH
Fresher breath and a less smelly litter box.
When cats eat right, their poo is healthier! More of the nutrients are digestible and absorbed, so less junk comes out the other end.
2 MONTHS
Shiny coat, fewer hairballs.
Your cat's coat will improve with a balanced diet leading less shedding and fewer hairballs.
3 MONTHS
More energy for fun and games.
High protein and improved hydration promote strong bones and toned muscles, so cats can dash, leap and chase (or not).
Money Back Guarantee
Nervous your cat won't like Smalls? Smalls is so tasty, we'll refund you if your cats won't eat it.